For trade shows, websites, sales and presentations touchscreen interactive provides immersive user-driven experiences.
What do you want to create? A touch experience can leverage video, realistic animation and product rotation, all within an immersive touchscreen delivery system. It can be monitor or website-based, with product configuration tools that virtually help to customize or select the right products for your customers. It can also be a sales presentation that enables quick product selection and customization. Whatever your preference, MG Lomb can help.
Not ready for VR hardware? Then don't use it. Although up and coming, VR and AR are not for everyone. Touchscreen interactive is prevalent, and people enjoy engaging with it; it's effective and drives results. Touchscreen presentations effectively communicate the features and benefits of your products. They provide customers with immersive experiences that can be enjoyed on displays at trade shows, on your website, and even on mobile devices.
MG Lomb supports multinational companies with developing and deploying unique touch interactive solutions for business. Our in-house team handles all aspects of development and deployment, from creative and conceptualization to development of assets. Applications such as: Unity Real-time, Adobe Animate, Windows Mixed Reality, HTML 5 Canvas, Unreal Engine, and WebGL are used. Deployment of completed solutions includes use for websites, iPads and tablets, and interactive displays.
With MG Lomb you'll work with an experienced touch interactive development team, who will successfully support all aspects of your needs.

Immersion Lab Touchscreen
3D interactive sales application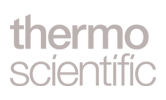 Labtainer Pro BioProcess Containers
3D interactive touch-enabled product website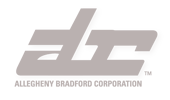 Sampling Systems
3D interactive touch-enabled product application

Revolutionizing The Way To Space
3D interactive touchscreen application

Space Operations Exhibit
3D interactive touchscreen application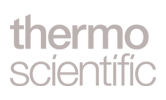 Conference Q and A Interactive Game
for phones and tablets