Managing Partner
Michael G. Lomb, Creative Director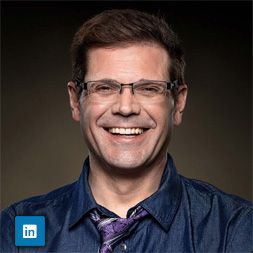 Michael G. Lomb
is a 1992 graduate of Rochester Institute of Technology's Industrial Design program. He founded MG Lomb in 1996. Since inception, Michael's goal for the agency has remained unchanged
– Develop superior creative tools for the agency's clients
.
As Creative Director.
 With over twenty five years' experience, I provide my clients with unique creative ideas and new marketing strategies. I help my clients to plan and execute complex and comprehensive solutions that are innovative, unique and impactful. My on-going work, with marketing directors, from the world's largest and most successful companies, gives me insight into the latest and most effective creative tactics. The work MG Lomb produces is shaped by this experience and insight. In this way, I advance my clients' creative and marketing success.
As President. I set the bar high. Nothing short of complete client satisfaction is acceptable. The atmosphere at MG Lomb is collaborative and creative. But there is little room for excuses, missed deadlines, or less than superior results. My team shares this vision. And to this vision … our standards are high. Collectively, we consistently succeed at producing above average results.
My message. MG Lomb is here to provide you with superior animation and interactive solutions. If you are looking for a low cost solution, look elsewhere. I have spent my entire career bringing together an "above average team" comprised of talented, responsible and degreed professionals. Our work is business minded, with focus on return on investment. When you work with MG Lomb – you "will" attain solutions that pay for themselves, and advance your companies marketing goals.
I look forward to working with you.

What OUR customers are saying
Big Show is going on right now! The final proof is how the customer receives them; but, so far I have heard only positive reviews.
Thanks again for the great support from the MGLomb team!
Rolando D. Ventura,
SE/ACE
L3Harris Technologies
This is killer. Looks amazing. I honestly do not have any changes or notes. Thank you very much for this. Please tell the team they did an incredible job.
Thanks again for another successful delivery.
Steve Toth,
Senior Manager – Digital Lab
Mattel Creative Studios
We have worked with MG Lomb now on several projects, each one progressively more complicated than the last. Work ranging from video animations to complex interactive experiences. On each occasion, … read more
Robert Hough,
Creative Services Manager
L3Harris Technologies
This is a very good animation that I think we should all be able to benefit from.  We have been receiving a lot of very good comments from customers, users and new potential business.  We have also … read more
Andy Goll,
Director of Sales & Marketing
Weiler Engineering
The instrument and TRT looks freakin' fantastic!!! I speak highly to [mutual client] about you guys. But I guess they already know that you are great, and this last animation took us to the moon and back!!
Nice job – many kudos!!!
Thomas Overbey, CCSVP,
Director of Marketing
Ultra Clean Systems, Inc.