Technical & Industrial Animation
It takes specialized artistic talent, project based experiece, engineering expertise and experience merging those two diametrically opposed skills to create complex technical animation services and industrial animation services.
Animated product videos are unsurpassed at clearly explaining what your product can do. 3D product videos can depict product features and capabilities in ways no traditional video could. With specialized techniques, such as transparencies, explodes and color highlighting the impossible becomes possible.
Product animation can put the camera "inside" your product; it can endure caustic solvents, be submerged and travel the path of a particle. Product marketing animations can be short or long. MG Lomb produces 30 second consumer spots for international retail promotion, as well as 20 minute animations explaining complex products. Whatever your need, MG Lomb offers more than 20 years of product animation services experience to support you.

Steam Sterilizer
3D product launch animation
Aseptic Custom Packaging Systems
manufacturing animation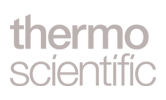 Single-Use Bioreactor Facility Features
3D technical animation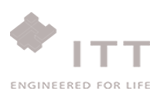 valve
technical animated instructions

Pilot Testing and Process Optimization
3D industrial animation

Fastcoat Continuous Tablet Coating Systems
manufacturing process animation

Scraped Surface Heat Exchanger
technical process animation