Photo Realistic Rendering
Incredibly Realistic. Easily updated. Smarter than Photography. There are noteworthy reasons to choose photorealistic product renderings over photography. Among those reasons – the ability to visual capture your product doing "anything" … so let your imagination run with that.
Why? Because a realistic product rendering can be easily updated, with new graphics, logos, colors, features and accessories – all without accessing your actual product. The time and money saved is significant, and calculable. Instead of setting up an entire photo shoot, we simply update the existing 3D model, and re-export an incredibly realistic product rendering. No site or photoshoot costs.
Why? Because we can create highly realistic virtual 3D environments for your products, places and environments that may not exist, or would be incredibly prohibitive to procure.
Why? Because your product may not exist yet. We routinely create from CAD, importing directly using our clients' engineering applications. Your in-development product will look real, today.

MG Lomb has been creating photo realistic product renderings for over 20 years, for some of the largest manufacturing companies in the world, creating highly realistic consumer product renderings, and photorealistic industrial product renderings. Our in-house 3D rendering experts work with our clients marketing and engineering staff to provide photorealistic product rendering services.port-sub-menu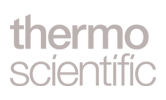 Cell Culture Room Products
photorealistic 3D product rendering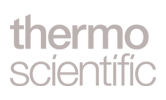 Media Optimization Lab
high resolution print render for tradeshow booth

Nicky's Folders
3D product rendering

Steam Sterilizer
product rendering for brochure
Aseptic Custom Packaging System
product cutaway print rendering